Convenience services for our customers
Who doesn't like things to be easy? At Success Bank, we like to make things as quick and painless as possible for our customers or those thinking about switching to us as their primary bank. Use the tools and resources below to switch your accounts to us, calculate various aspects of your finances, and more.
Bank Anywhere
On The Go.
Access your accounts on the go using the Success Bank mobile banking app on your smartphone.
Discover Mobile Banking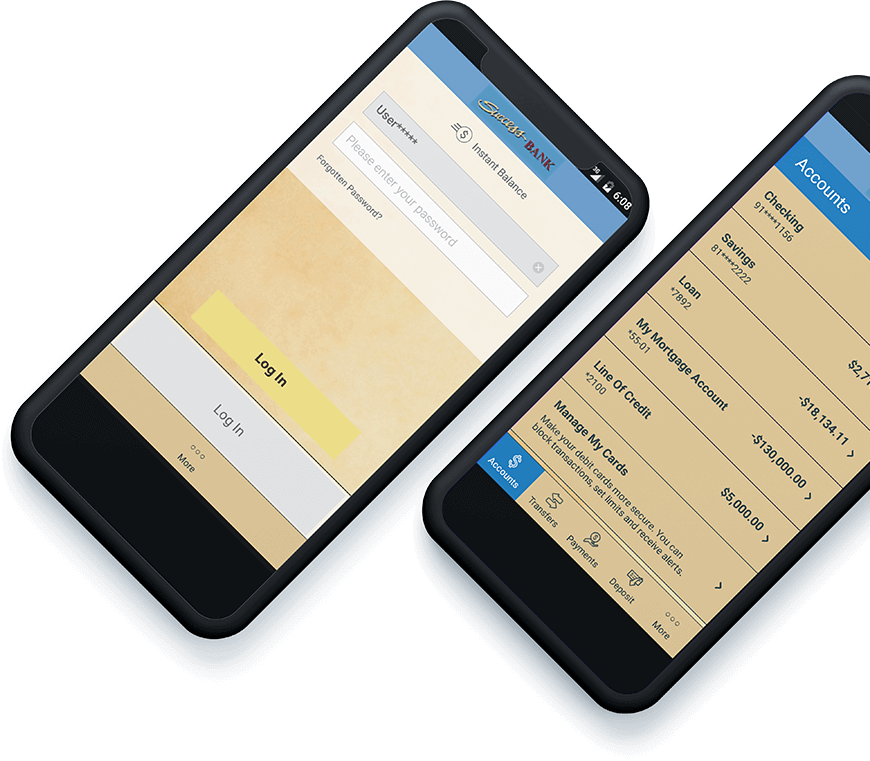 Do you ever think to yourself, "I wish my bank could..."?
Well we can, and we're ready to help you! Make the switch to our bank today!
Switch Now