Convenient banking services for you and your family.
At Success Bank, we work with you to understand your unique banking needs. From applying for a credit card to opening a starter account for your child to teach them the importance of financial responsibility, Success Bank's personal banking services are tailored to meet the financial needs of you and your family.
Bank Anywhere
On The Go.
Access your accounts on the go using the Success Bank mobile banking app on your smartphone.
Discover Mobile Banking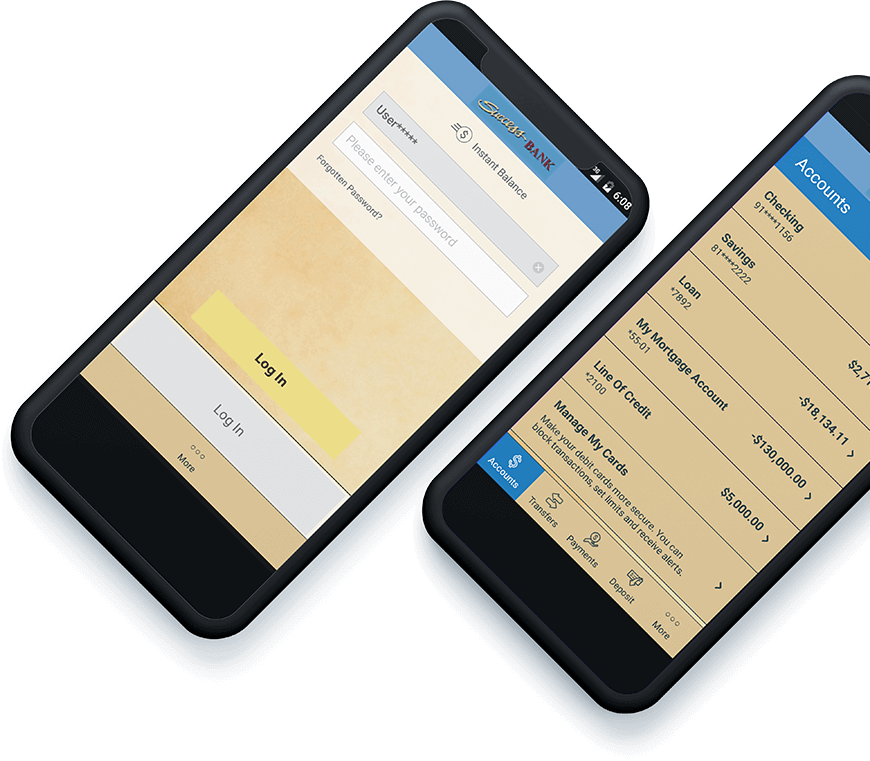 Do you ever think to yourself, "I wish my bank could..."?
Well we can, and we're ready to help you! Make the switch to our bank today!
Switch Now